Event Calendar
Zoom Interview with Kimberly J. Zerfas CCC-SLP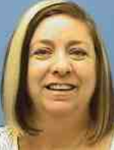 Frequent coughing or throat clearing while eating or drinking can be an early sign of something bigger. Dysphagia, a condition that makes swallowing difficult, can lead to choking, inadequate nutrition, and a real fear of losing control over one of life's basic activities. Kimberly Zerfas is a speech language pathologist specializing in dysphagia. She will share up-to-date information about the condition, including signs to look for, and methods for managing it.
Kim Zerfas received a Bachelor's and Master's degree from University of Norther Colorado. She began her career as an ASHA certified Speech-Language Pathologist in August of 1985. She is VitalStim certified, McNeil Dysphagia Treatment Program Certified, and Interactive Metronome Certified. Kim has worked in many different settings in her career the vast majority of which has been in healthcare. Kim has treated patients in ICU, ER, Acute and IP Rehab settings as well as in OP, Home Health and Long Term Care. Kim has worked for UCHealth in the Memorial OP clinic at Printer's Parkway for 7 years.
Join us via zoom for this discussion with Kimberly J. Zerfas CCC-SLP on the effects of MS on swallowing. Monday, August 17th at 1:00pm.
To request a link, contact our offices.