Mission
At the Multiple Sclerosis Alliance it is our mission to provide services, programs and resources to individuals with MS to help them improve the quality of their life and achieve greater hope, health and independence.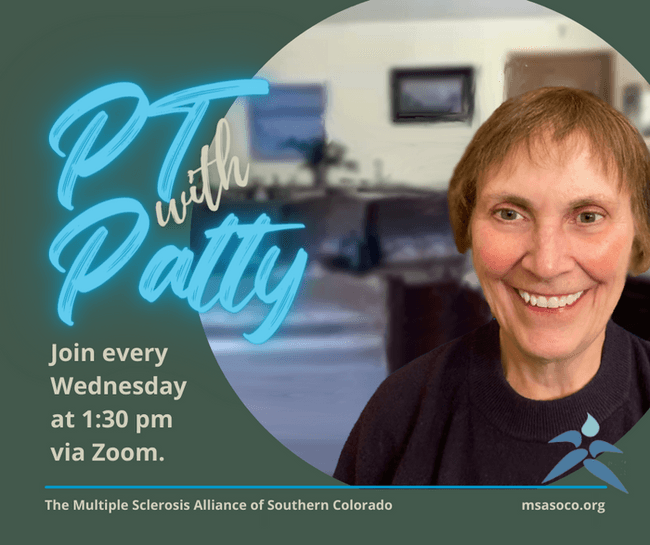 Join us every Wednesday at 1:30pm for personalized physical therapy geared toward the unique concerns of people with multiple sclerosis. Patty Glatfelter is not only a certified physical therapist, she suffers from MS as well.
Click here to see her most recent session video.
Click here to see her most recent handout. 
You can also view any video or handout from Patty's sessions by opening up a past PT with Patty event on the calendar.