Event Calendar
Janice Baker on Health & Nutrition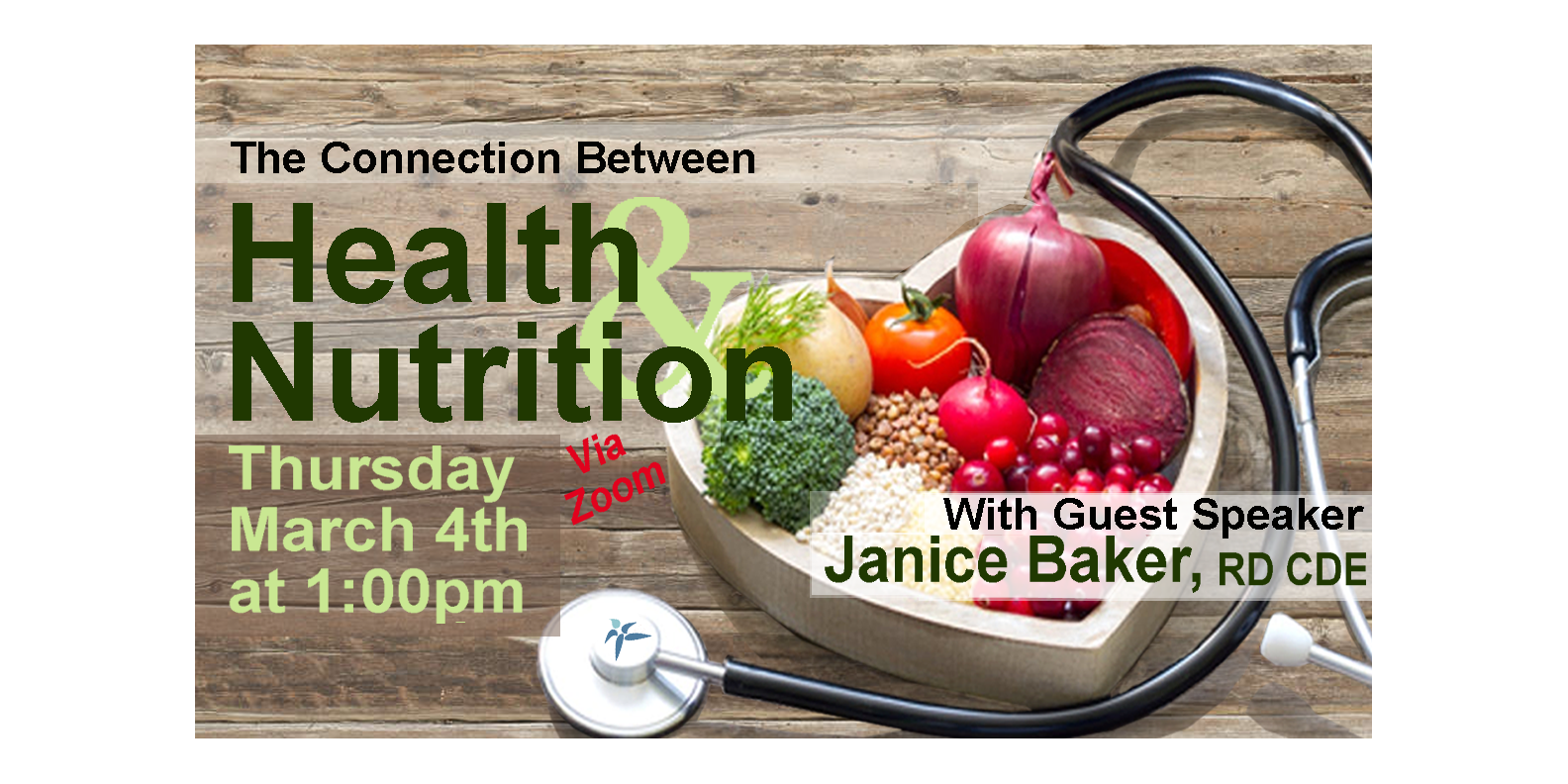 Janice Baker RD, CDE joins us to discuss simple ways to improve overall health and resiliency through foods we already love. An outline of her program will be following soon.
Janice Baker is a Registered Dietitian / Nutritionist at the Arch Heal Medical Group in San Diego, California. An alumnus of California Polytechnic State University in San Luis Obispo, Janice completed her post graduate dietetic internship at Good Samaritan Hospital in Cincinnati, Ohio and a master's degree in business administration while attaining certifications in diabetes management and nutrition support.
Janice started practice in 1983 as a clinical/acute care dietitian and assistant manager of nutrition services at Palomar Hospital in Poway, California before joining Arch Medical Group in 1994 to provide nutrition and disease management services. She works with several clinics for eating disorder treatment, and assists with home health, orthopedic and preoperative surgery education for Palomar Health in Poway and Escondido.